2021 is already proving to be an exciting year, as some of our beloved stories and adventures are finally being released on the big (and small) screen! When adapting books to movies there's always the worry that the writers and directors are going to change elements and cut important and much-loved parts from the script but I'm quietly optimistic for this year's releases. I don't want to wish my life away but there's a few shows this year I'd happily sell my soul to watch early, the excitement is killing me!
Always and Forever, Lara Jean (February 2021)
The final instalment to what I consider to be one of the best YA adaptations EVER! Netflix has managed to capture the heartwarming and beautifully romantic journey that is Lara Jean's love life and has successfully shared her story with the world. It's great seeing all my friends fall in love with this story and I've even managed to get them to read the books as they're desperate to find out what happens next. It's fair to say that I've got high expectations for this final film and I just hope they give Lara and Peter the epic conclusion they deserve.
The Nightingale (December 2021)
I've yet to read the book to this adaptation but it sounded so good that I couldn't help but include it on my list. Starring both Dakota and Elle Fanning, this film follows the lives of two sisters living in France who are torn apart at the onset of World War II. I have a huge appreciation and love for films about both World Wars, with favourites such as Atonement, Dunkirk, Fury, and Jojo Rabbit, so I already know that I'm really going to love this one.
The Selection (TBA)
This adaptation has been going around the rumour mill for a while now, but we could be finally seeing this classic YA romance on our screens soon! Netflix has yet to announce anything about the cast or anything else for that matter but all we know is that author Kiera Cass is just as excited as us!
Nine Perfect Strangers (TBA)
I absolutely loved Big Little Lies, so to see more of Liane Moriarty's books being adapted is great! This book has been sat on my bookshelf for ages so I think it's about time I finally dive into this thrilling mystery.
The Pursuit of Love (TBA)
One of my favourite books ever is finally getting the BBC adaptation treatment and I'm beyond excited. Starring Lily James, Andrew Scott and Emily Mortimer, I'm quite confident that I'm going to absolutely adore it! The book follows an upper class English family during the war and focuses love, class and relationships, its a classic light-hearted storyline that audiences will love.
Conversations with Friends (TBA)
After the huge success that was Normal People, I'm not surprised to see Rooney's other book getting the adaptation treatment! And it's good to hear that the same core team who made Normal People will once again be working together to bring Conversation with Friends to our screens!
Chaos Walking (March 2021)
Starring Tom Holland AND Daisy Ridley this film already looks epic! I've yet to read this series but the dystopian world Ness has created has certainly made me curious. Plus that trailer looks intense! Todd Hewitt has been raised to believe that a viral germ has killed all women and unleashed Noise, the special ability to read people's and animals' minds. Alone, he must face a planet erupting in war—that is, until he meets Viola, the source of the silence.
Shadow and Bone (TBA)
Word's can't describe how excited I am for this series to hit our screens, and for these characters and Bardugo's wonderful Grishaverse to come to life. Transporting this world from page to screen isn't a small feat but such responsibility has been embraced by executive producers Eric Heisserer and Shawn Levy, with Leigh Bardugo also on board as a producer. I have total and utter faith that this adaptation will stay true to the books and will successfully embody everything we as the fans cherish in this series.
The Last Letter from Your Lover (March 2021)
Another Jojo Moyes adaptation? I'll grab the tissues! Starring Felicity Jones, Shailene Woodley, Callum Turner and Joe Alwyn, the book focuses on a young journalist who becomes obsessed with a series of letters she discovers that recounts an intense star-crossed love affair from the 1960s.
There's Someone Inside Your House (February 2021)
If you're a fan of Pretty Little Liars, then the chances are that you're going to love this adaptation too. The graduating class at Osborne High is being targeted by a masked assailant, intent on exposing the darkest secret of each victim, and only a group of misfit outsiders can stop the killings. I read this book ages ago but I can't remember a thing! Looks like I'm going to have to have a quick re-read before it's release!
Death on the Nile (September 2021)
I'm a sucker for a good murder mystery, and there's no one better than Agatha Christie. I really enjoyed the recent adaptation of Murder on the Orient Express and I'm equally excited to see this book get it's own A-list adaptation! Starring Gal Gadot, Armie Hammer, Letitia Wright and other famous faces, this film is guaranteed to be a hit.
Dune (October 2021)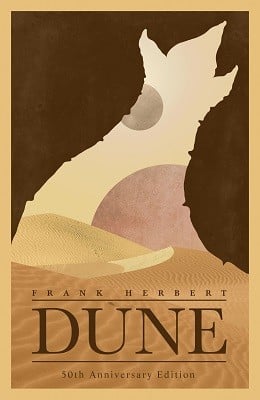 I need something to fill the sci-fi void in my heart and I think this adaptation will do just the trick. The cast looks incredible, and will star Oscar Isaac, Timothée Chalamet, Zendaya, Jason Momoa and more!
I was gutted that this film wasn't released last year, but this film deserved to be experienced on the big screen rather than at home so I'll happily wait a little bit longer. Plus that gives me more time to finally read the book!