Happy Blogmas Day 8!
This is probably one of my favourite posts of this year! I loved going through all the of the books on my bookshelf and picking out all the fictional item's I'd love to find under my tree on Christmas Day! I tried my best to avoid the obvious choices (e.g. EVERYTHING from Harry Potter) and pick something a little different! Let me know what items are on your fictional wishlist in the comments below!
---
Scarlett's Dress from Caraval – A dress that changes with your mood? Yes please! I loved watching her dress change throughout the series and enjoyed the fact that it had a mind of it's own and could change at any time! The possibilities are endless and I don't think I'd ever want to take it off.
The Wardrobe from The Lion, The Witch and The Wardrobe – I already have too many clothes and am in desperate need of more wardrobe space so a wardrobe that would help with storage issue and also allow me to step into the wonderful world of Narnia would be perfect! I'd constantly be going on adventures or just for tea with Mr Tumnus!
A Dragon Egg from The Inhertitance Cycle – I'd honestly give ANYTHING to have a Dragon Egg under my tree!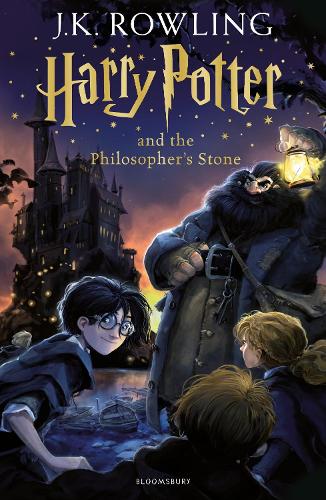 A Jumper from Mrs Weasley from Harry Potter and the Philosophers Stone – There's so many things I could have chosen from Harry Potter but this one is the most sentimental. Just imagine Mrs Weasley taking the time to knit you one her famous initial jumpers!
A Ticket to the Le Cirque des Rêves from The Night Circus – As many of you know, The Night Circus is one of my favourite books so the opportunity to experience the circus first hand would be a dream come true! There's so much to do and I could see myself becoming apart of the magic and fulfilling my parents worst nightmare by running away with the circus!
Lara Jean's Perfect Chocolate Chip Cookies from Always and Forever, Lara Jean – Lara Jean makes it her baking mission to create the perfect chocolate chip cookie, and as someone who has a small addition to biscuits, this would be the perfect gift to unwrap and devour!
Bryce's Amulet Necklace from Crescent City – I'm a sucker for a bit of jewellery, and Bryce's necklace is perfect! Not only does it protect against the influence of various magical objects but it's gorgeous and simple enough to wear everyday, nothing too extravagant.
Kell's Coat from A Darker Shade of Magic – Red is one of my favourite colours and although I already have a red jacket, I'd love one with a bit more magic. Like Scarlet's dress, I love the fact that the coat has it's own individual personality and limitless possibilities when it comes to its style!
Gansey's 1973 Chevrolet Camaro from The Raven Cycle – This gift is quite big so I don't think it would fit under my tree! I mean who wouldn't want this beauty of a car as a Christmas present? I'd 100% use this car to go on my own adventures with friends, and discover more about Welsh/English folklore!
Newt's Suitcase from Fantastic Beasts and Where to Find Them – My handbag at the moment is a bit like Mary Poppin's iconic bag, it's never ending and it has everything you'd ever need, from first aid kits to to emergency sewing kits! So it's fair to say that I'm a bit of an over-packer! With Newt's suitcase not only could pack everything and more, but like Newt I could also keep a few furry friends inside.
And finally…
Azriel from A Court of Mist and Fury – A girl can dream, can't she?